An Experienced Denver Realtor You Can Count On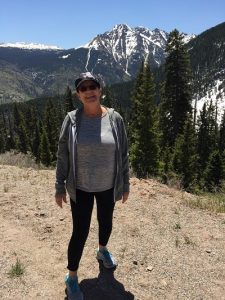 Phyllis Ursetta is a tremendously experienced Denver realtor. Indeed, she has owned her own Denver brokerage for 27 years. She was born and raised in Denver and still resides there. Thus, she has witnessed the Northside's transformation from a simple Italian neighborhood to a booming Metropolis.
Growing up in the Italian District of North Denver, Phyllis Witnessed Denver's Evolution
Phyllis was born in the Italian district of old North Denver. This district is now referred to as Potter Highlands. Consequently, she attended Mt. Carmel School and Westminster High School.  Additionally, Phyllis attended Arapahoe Community College, Emily Griffith Opportunity School, and the Real Estate Institute. There, she received her employing Brokers License. Since then, Phyllis has steadily grown her reputation as a highly experienced Denver realtor.
Phyllis began her Real Estate career with Dana Crawford in 1991, the early days of the "Loft Craze" in downtown Denver. Then, she started her own Company, Integrity Realty, in 1992. Ultimately, the Denver Board of Realtors inducted Phyllis into the Million Dollar Round Table. In addition, Integrity Realty earned recognition from Colorado Biz as one of Colorado's Top 100 Women-Owned Companies for five years running, and one of Colorado's Top 250 Private Companies for two years. Today, Phyllis continues to be a high producer of Real Estate sales in Denver. She is most renowned for her expertise in the Lodo District and surrounding areas. Phyllis presently lives in Potter Highlands and has resided there for 21 years.
Phyllis has Been Deeply Involved in the Colorado Community for Decades
Ready to Work with a Realtor who Knows the Denver Real Estate Market Like the Back of Her Hand?
Want an experienced Denver realtor who will work relentlessly to help you achieve your goals? Phyllis can expertly guide you  through buying, selling, or renting a home. Call Phyllis today and begin the journey of making your real estate dreams a reality!