LoDo Denver for Sale: A Guide to Denver's Lower Downtown Neighborhood
Looking for properties in LoDo Denver for Sale? You've come to the right place! LoDo (or Lower Downtown) is Denver's oldest and most bustling neighborhood!
Looking for a list of properties in LoDo Denver for sale? Go ahead and scroll down to the bottom of this page. Want to learn more about LoDo? Read on!
If you choose to live in LoDo, you'll find yourself among endless bars, sports arenas, restaurants, clubs, venues, galleries, luxury lofts, and more. It's truly the place to be for people who love the city and want to be in the center of all that it has to offer.
Want to Live Minutes from the Denver Nuggets, Colorado Rockies, Colorado Mammoth, and Colorado Avalanche? LoDo is the Place for You.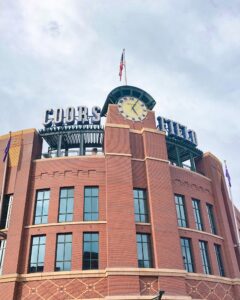 LoDo is home to Coors Field — home of the Colorado Rockies — and the Pepsi Center — home of the Colorado Avalanche, Denver Nuggets, and Colorado Mammoth!
If you love seeing your favorite teams play live, living in LoDo is the way to go! Plus, after the game, check out any one of the countless restaurants and bars surrounding the stadiums.
Top Restaurants, Coffee Shops, and Bars in LoDo
No matter what your taste, there's something you'll enjoy in LoDo! Three of our favorite spots to eat and drink are:
Huckleberry Roasters
Huckleberry Roasters: A delightful coffee shop in the Dairy Block with food, excellent espresso drinks, and their own roasted beans.
The 1Up Arcade Bar
The 1Up Arcade Bar: Love PacMan? Are you a pinball legend? Are you known as the local skeeball record holder? Just want to hang out in an unpretentious bar? The 1Up is the place for you!
Jax Fish House and Oyster Bar
Jax Fish House and Oyster Bar: Jax is a legendary high-end seafood restaurant that we are lucky enough to have in LoDo! Stop by when you're ready for a truly incredible meal and prepare to be amazed!
Enjoying the Outdoors in LoDo
LoDo is the perfect place for people to enjoy the outdoors. With the Cherry Creek bike path, the 16th Street Mall, and the recently completed 30-acre Commons Park in the Central Platte Valley, the area provides plenty of outdoor space for relaxing, exercising, and soaking up the beautiful Denver sunshine.
LoDo Denver for Sale – Where You'll Live in LoDo – From Luxury Condos to Affordable Apartments
Looking for something in LoDo Denver for Sale? Real estate in LoDo is comprised of everything from million dollar lofts to affordable apartments.
There
is also a variety of new housing options becoming available thanks to many new construction and renovation projects spurred by the increased growth LoDo is continuing to experience.
Ready to Move to LoDo?
Do you think LoDo might be a good fit? That's great! When you're ready, we are here to help you buy or sell your home so you can start living your Lower Downtown dreams. Contact Phyllis Ursetta – award-winning realtor, LoDo expert, and owner of Integrity Denver – to get started today! In the meantime, scroll below to check out everything in LoDo Denver for sale!
LoDo Resources
Want to learn more to determine whether LoDo is the right fit for you before looking into what there is in LoDo Denver for Sale? Check out these resources about life in Lower Downtown!
LoDo Historic District
Experience Downtown Denver
Denver Union Station
LoDo Neighborhood Association
Sorry we are experiencing system issues. Please try again.