Need an Experienced Downtown Denver Realtor? You Need Integrity Realty.
Looking for an experienced Downtown Denver Realtor? Look no further than Integrity Realty!
Phyllis Ursetta established Integrity Realty in 1992. Thus, the brokerage. has decades of experience making clients' real-estate dreams come true.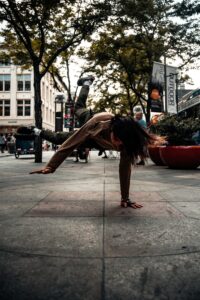 Integrity Realty works in Denver and the surrounding area.  Its beginnings coincided with the popularization of downtown living. Students, executives, and baby boomers found the ideal lifestyle living in the vibrant LoDo neighborhood. Since then, Integrity Realty has helped countless individuals and companies take advantage of that exciting, maintenance-free lifestyle.
Integrity Realty has the Realtor You Need to Buy, Sell, or Lease. Residential or Commercial Real Estate. Expertise in All of Denver's Hottest Neighborhoods, including LoDo, Highlands and Cherry Creek.
Integrity Realty's expertise extends beyond LoDo. Additional specializations include the Cherry Creek and Highlands areas. Integrity Realty is prepared to assist with the sale, purchase, or lease of property. Additionally, Integrity Realty handles both commercial and residential real estate. Notably, Integrity Realty handles everything from town homes and condominiums to single family homes.
Integrity Realty is a Woman-Owned Local Denver Business.
Want another great reason to support Integrity Realty? Integrity Realty is a local, woman-owned Denver small business. The founder, Phyllis Ursetta, grew up in the Italian district of old North Denver.
She remained close with North Denver's Italian community into adulthood. Ultimately – and unknowingly – she
married a mobster. Ultimately, he was incarcerated. Thus, Phyllis raised her children as a single mother in Denver's Chaffee Park neighborhood. Want to learn more about Phyllis? You can purchase the book written about her life, My Life in the Middle of the Mob, here!
Ready to Work with a Highly Experienced Denver Realtor to Make Your Real Estate Dreams a Reality?
Contact Integrity Realty's founder, Phyllis Ursetta, today to get started!